#DOBIKES
@REILLY.14
@KELLEYMTB
@JUSTINOLSEN
@TREVORLYDENPHOTO
FEATURES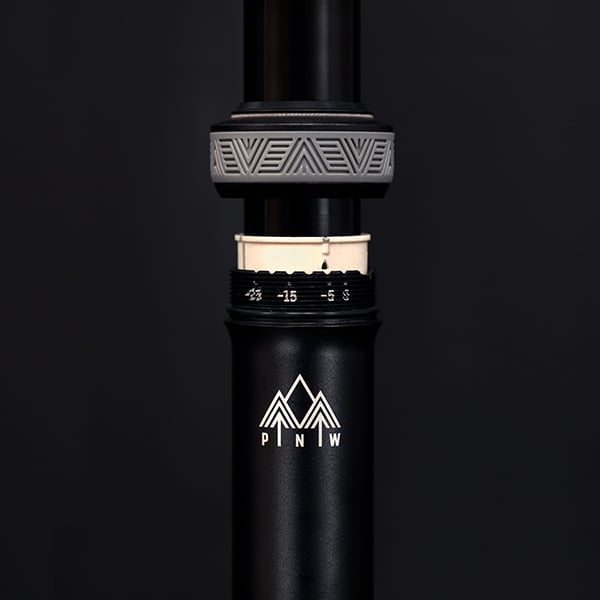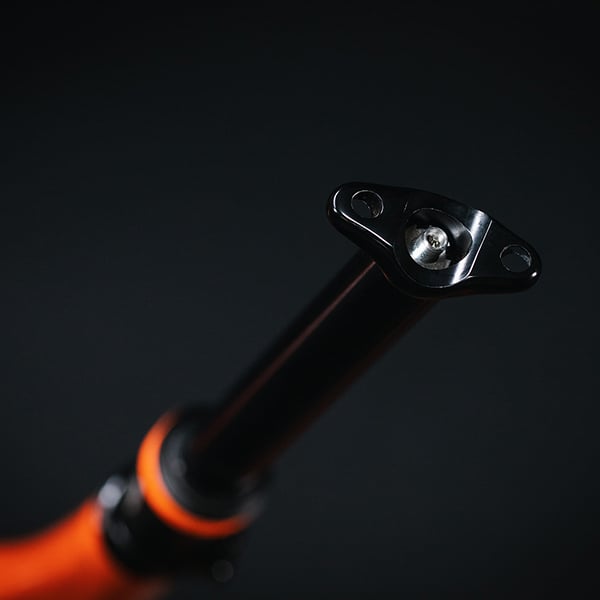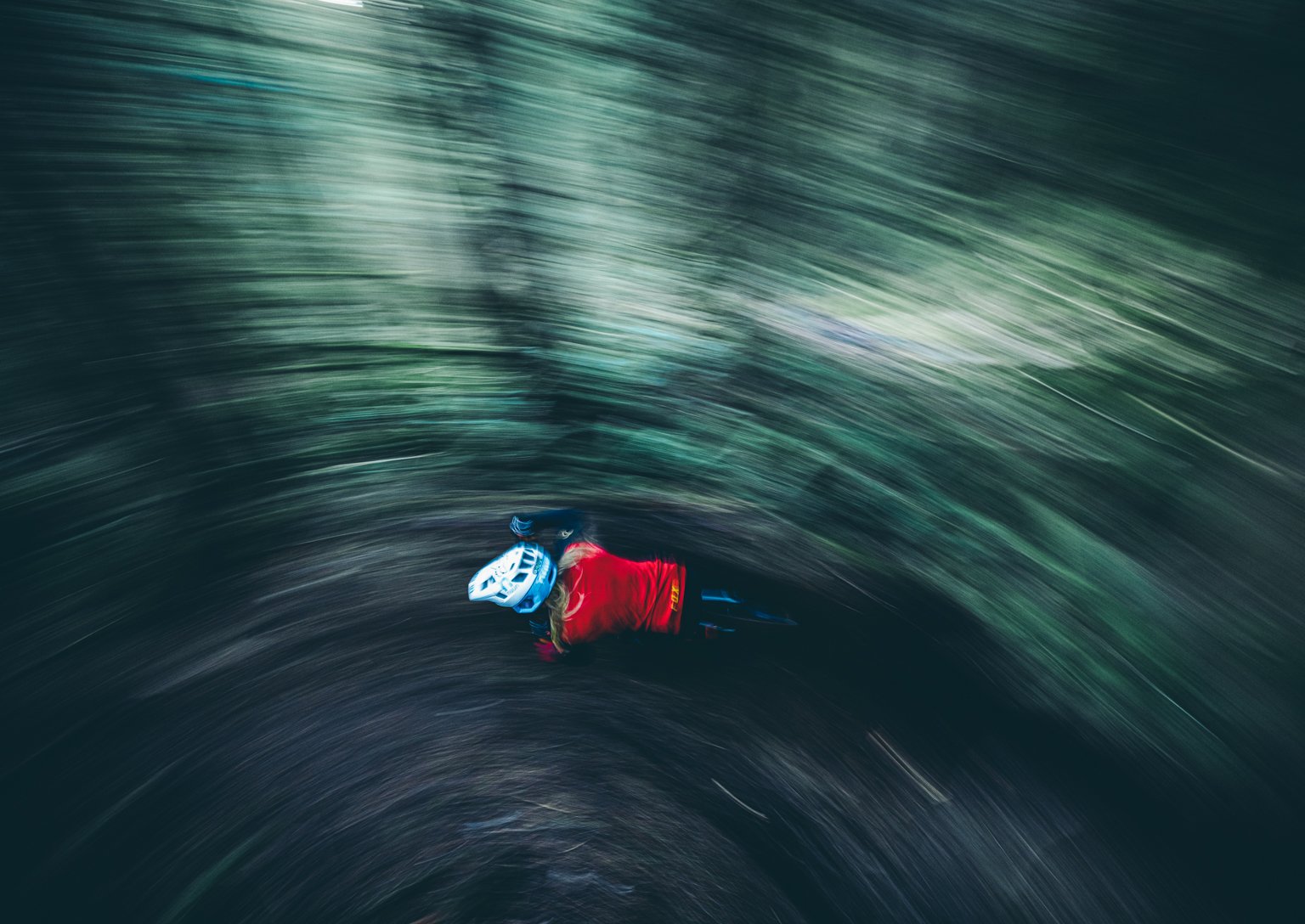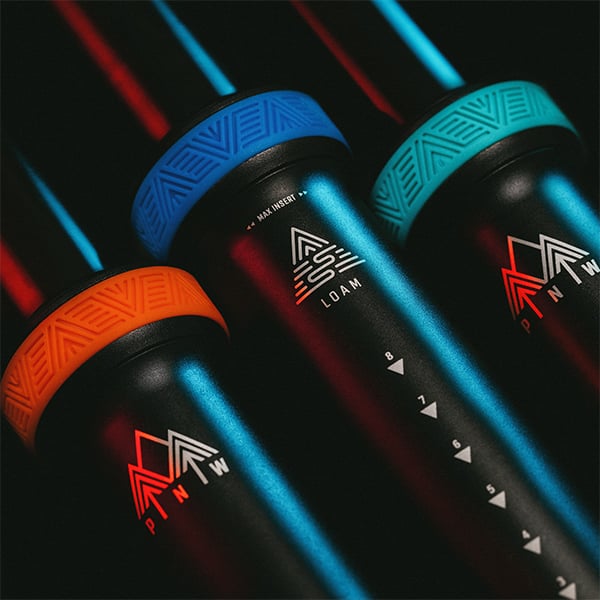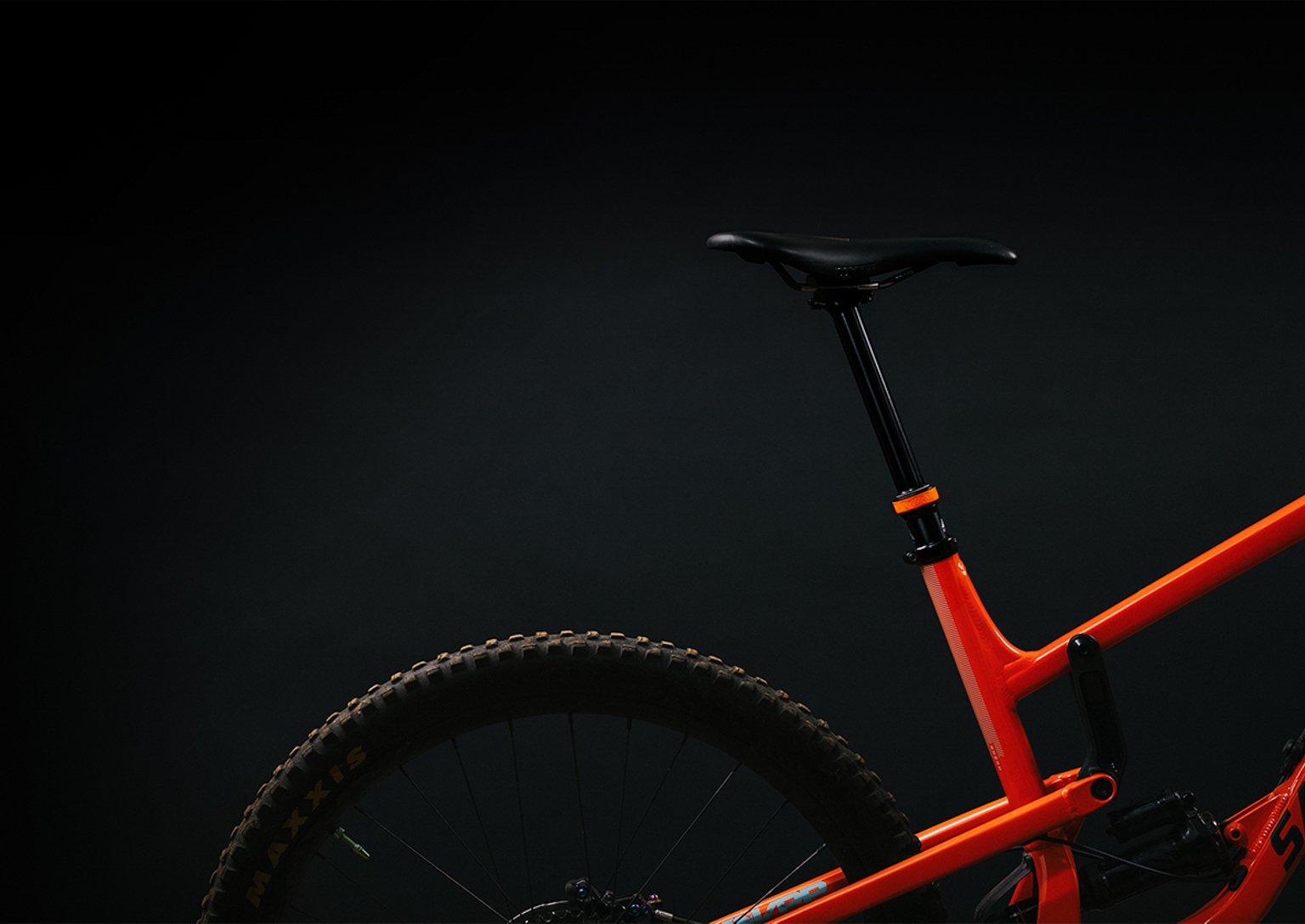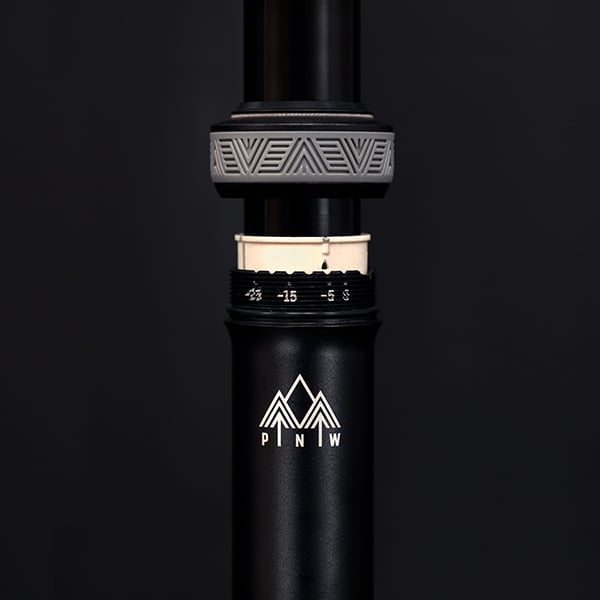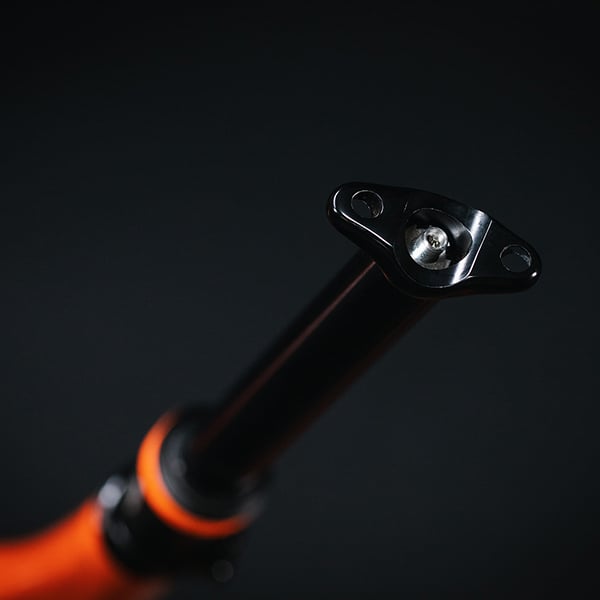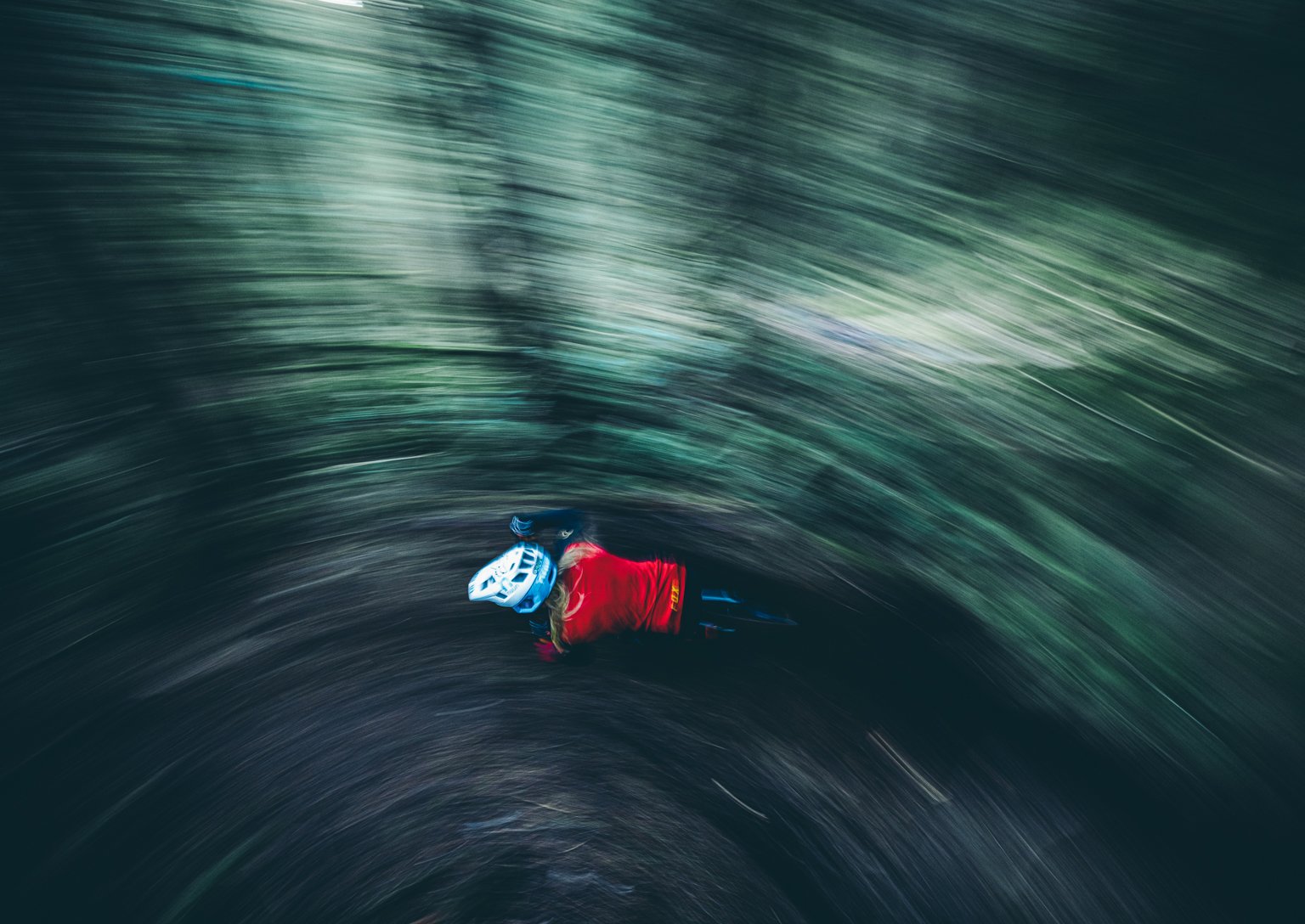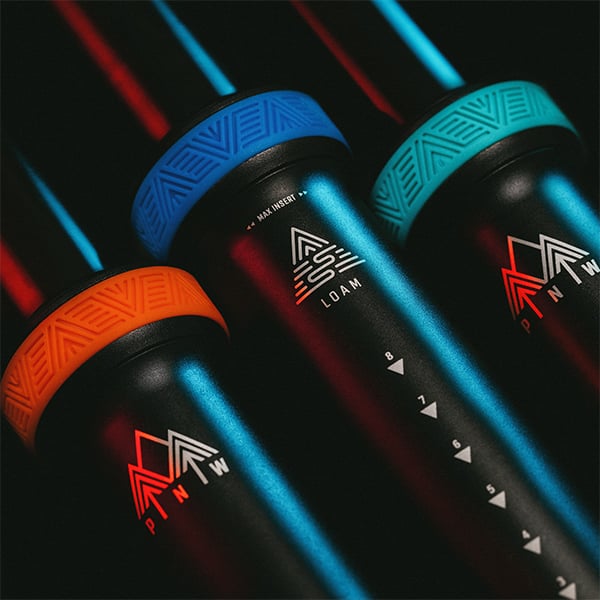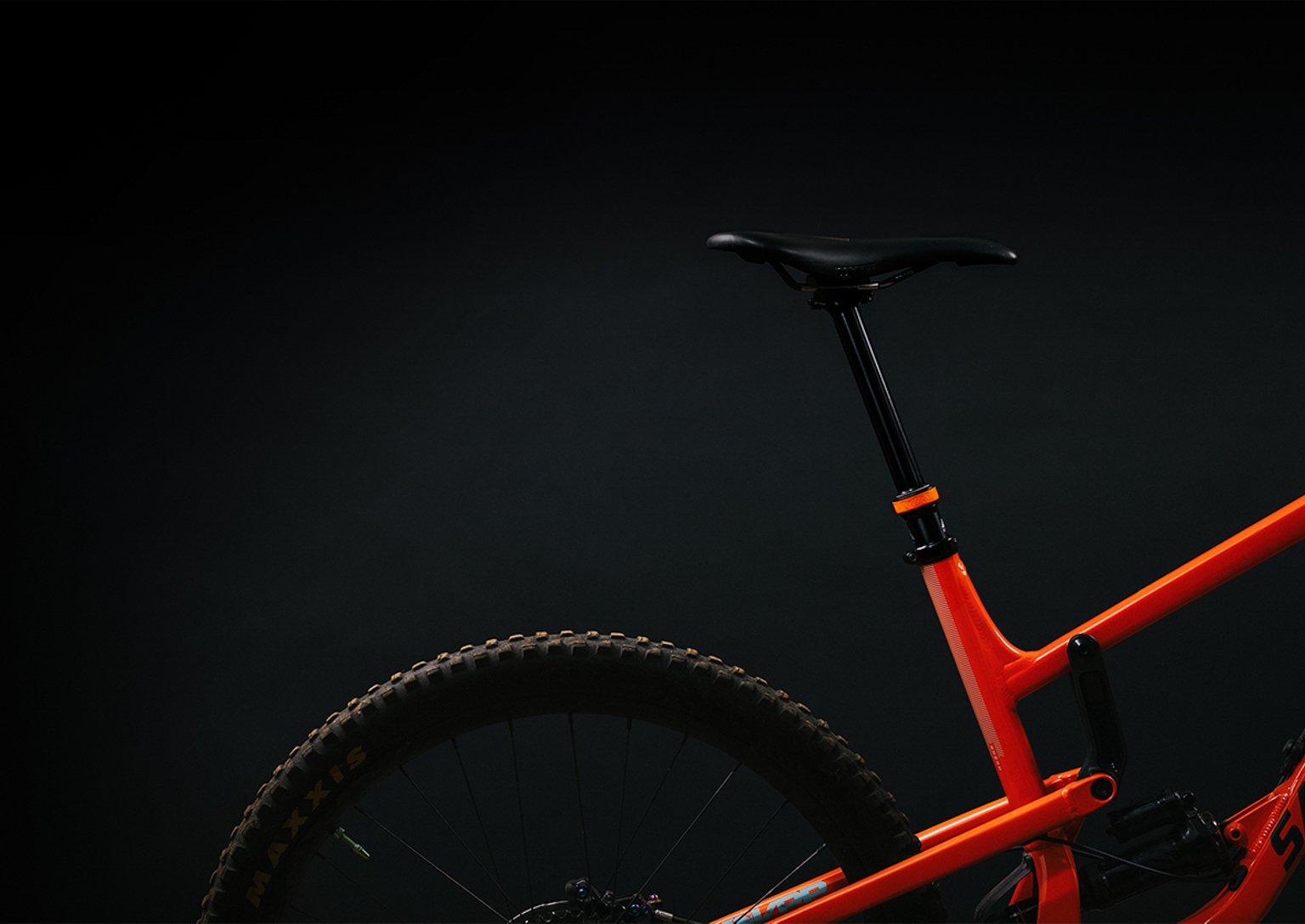 MEASUREMENTS
| | | | | | |
| --- | --- | --- | --- | --- | --- |
| A | Travel | 125mm | 150mm | 170mm | 200mm |
| B | Seat Collar to Center of Rails | 170mm | 200mm | 220mm | 250mm |
| C | Total Length | 385mm | 440mm | 480mm | 540mm |
| D | Min. Insertion Length | 90mm | 90mm | 120mm | 145mm |
| E | Full Insertion Length | 215mm | 240mm | 260mm | 290mm |
| * | 30.9 Weight | 456g | 504g | 532g | 576g |
| * | 31.6 Weight | 474g | 524g | 554g | 598g |
| * | 34.9 Weight | 576g | 638g | 674g | 734g |
View Dopper Size Calculator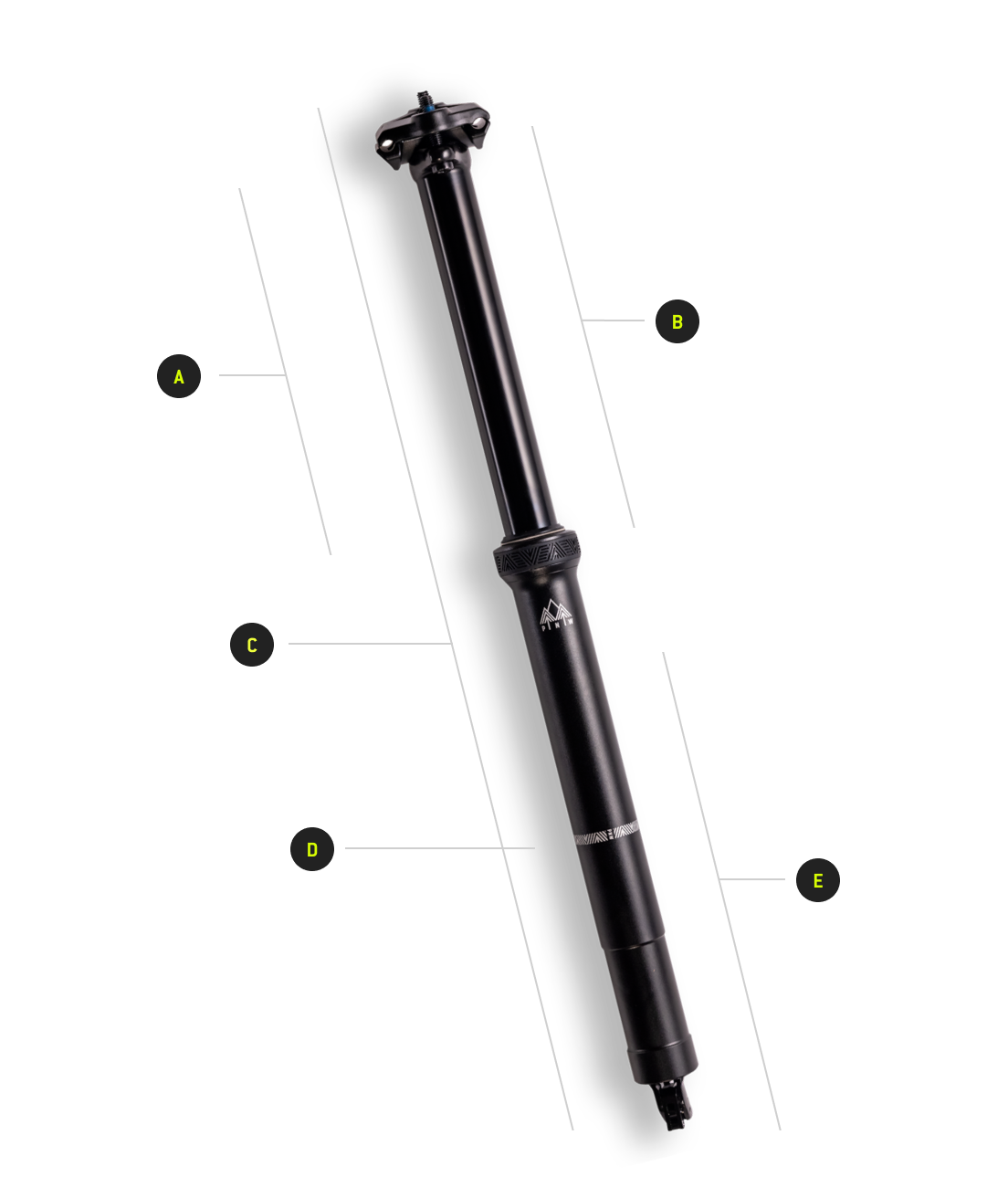 QUESTIONS?
Cartridge Style: Adjustable Air Cartridge
Routing Method: Intenal
Diameters: 30.9mm, 31.6mm, 34.9mm
Travel: 125mm, 150mm, 170mm, 200mm
Lever Compatability: Compatible with all PNW levers and most cable actuated levers from other brands.
Cable and Housing: Cable and housing included only with the purchase of a lever kit.
Like most of us, PNW dropper posts need a little TLC to work their best. This service can be done at home, but if you're not feeling that grease stain life, we can take care of it for you. Our service program treats your PNW dropper post for regular wear and tear. Learn More >>>
There are a few differences between the Rainier Gen 3 Dropper post and the Loam Dropper Post. The Loam Post has a shorter actuator and more machining on the stanchion both of which work to create a shorter overall post. This allows for more travel in a larger variety of bike frames. Another difference is the cartridge. With the Rainier, you get a sealed "set-it-and-forget-it" cartridge. The Loam has the advantage of an adjustable air cartridge, where you can customize your return rate.
Start by checking if your bike is externally or internally routed. The Loam is only compatible for internally routed frames. Second check the seat tube diameter. Want help finding the right dropper for your bike? Click here >>>
This system allows you the maximum drop for your post size. We accomplish this through a notched bushing under the midcap collar so you can dial in a more tailored fit.
As riding frequency and conditions vary, we do not have a strict service interval. Instead, we recommend servicing your post if it starts to feel sticky/slows down. When it does come down to service it is a quick and easy, at home process. Check out our service video's here.
These shiny new dropper features an adjustable alloy cartridge that requires a high pressure shock pump to setup. They come under inflated during shipping to preserve the cartridge. To adjust the pressure do the following:
1. Before installing your saddle remove the clamp assembly and hardware.
2. Remove the rubber grommet covering the valve.
3. Manually actuate the post so it is in the fully extended position.
4. Thread the shock pump on the valve and inflate to 270-300psi for optimal performance.
5. Remove the pump and you are now ready to complete the instalI.